Posted by Jordan Shaw on 16th May 2018
As some of you may not know, HARD Motorsport started out in the basement of Adam's house with one desk and a shelf full of parts. Oh yeah... and also 200 Sets of HARD Motorsport Center Lock Wheels!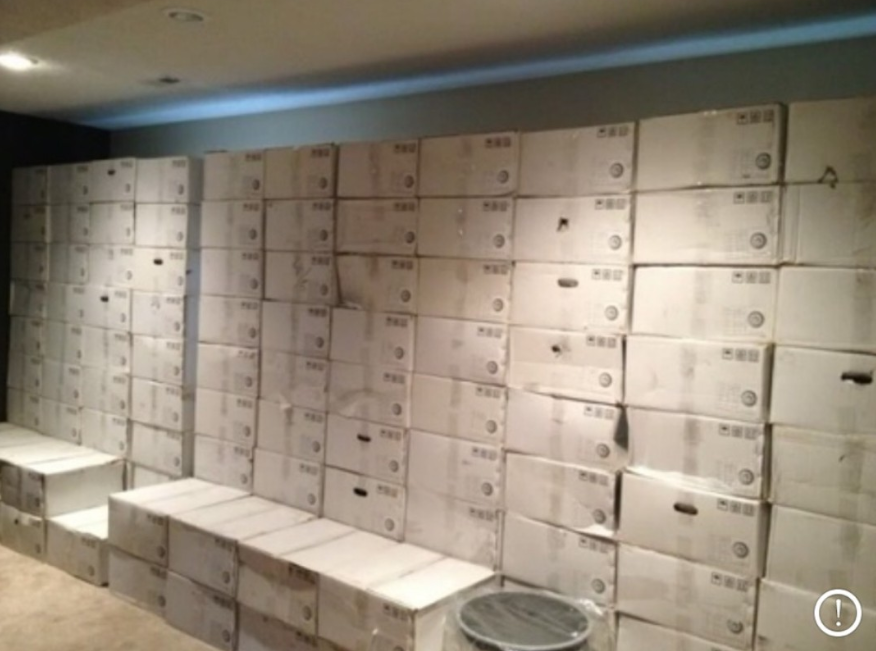 One year later we moved to a shared 60'x40' shop with one lift and a loft. Although we thought this space would be great for a while, we quickly outgrew it.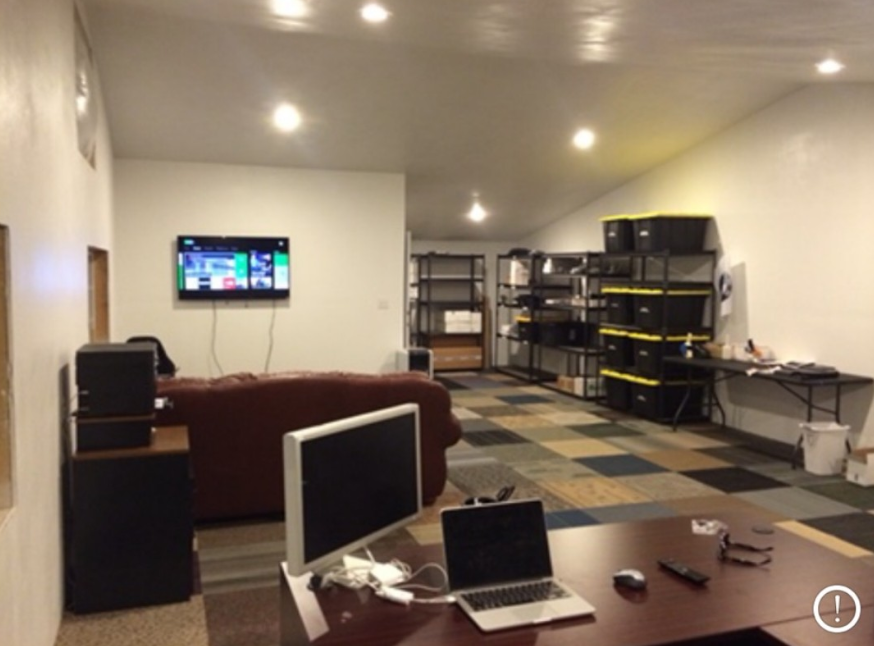 .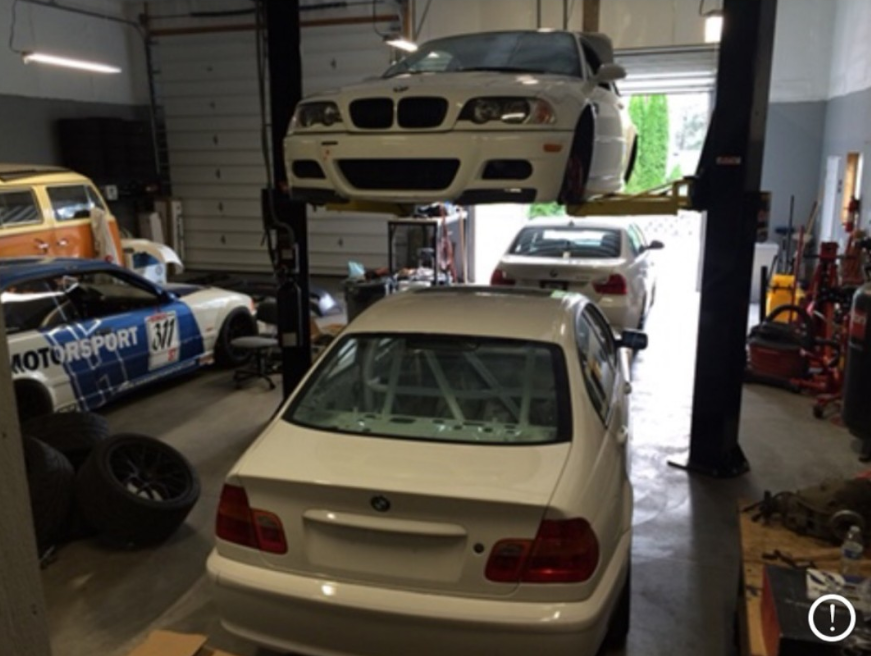 We packed up again and moved into a 3,000 sq ft building of our own. We then started bringing in more machinery like our 5-Axis router, hired a couple new employees, built a loft for our inventory and photo studio, and launched a spin-off company called 6ovrcrst Rallysport. Like HARD Motorsport, we design, manufacture and offer parts that are focused on Subaru, Mitsubishi and Ford platforms popular in rallysport.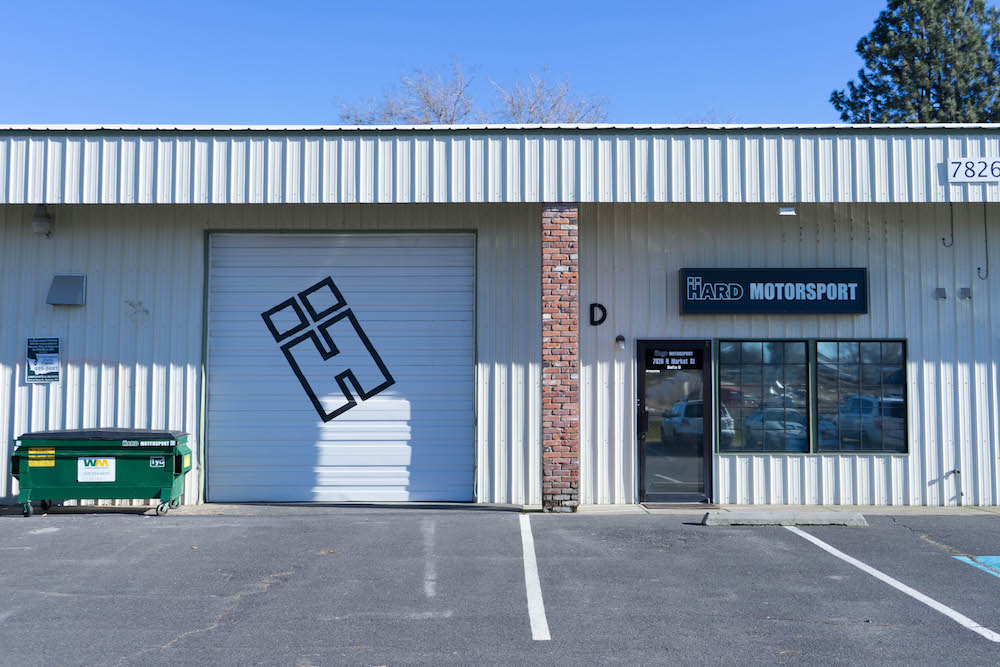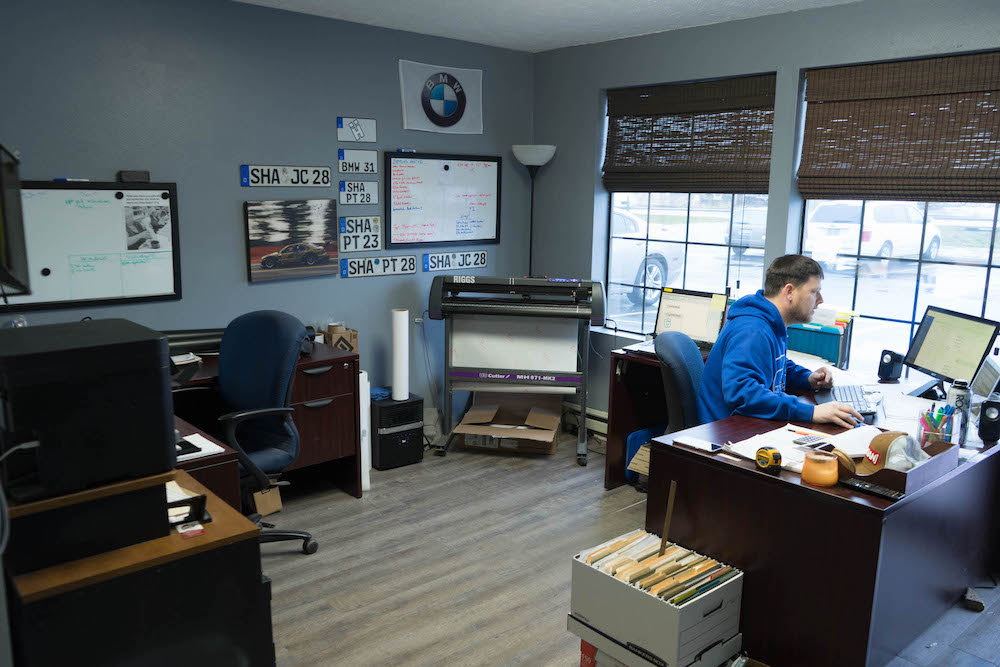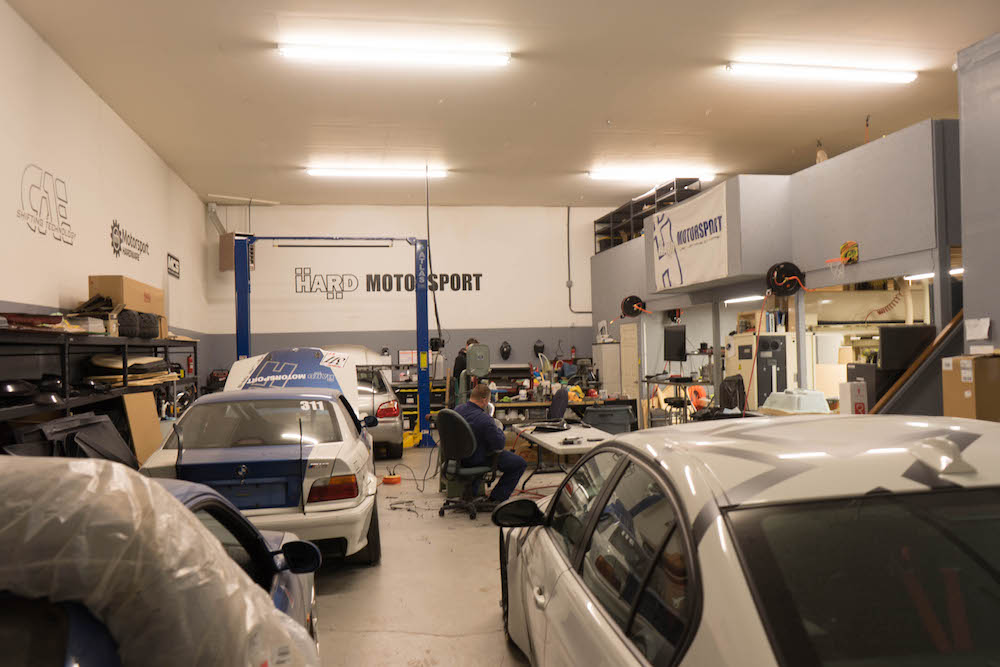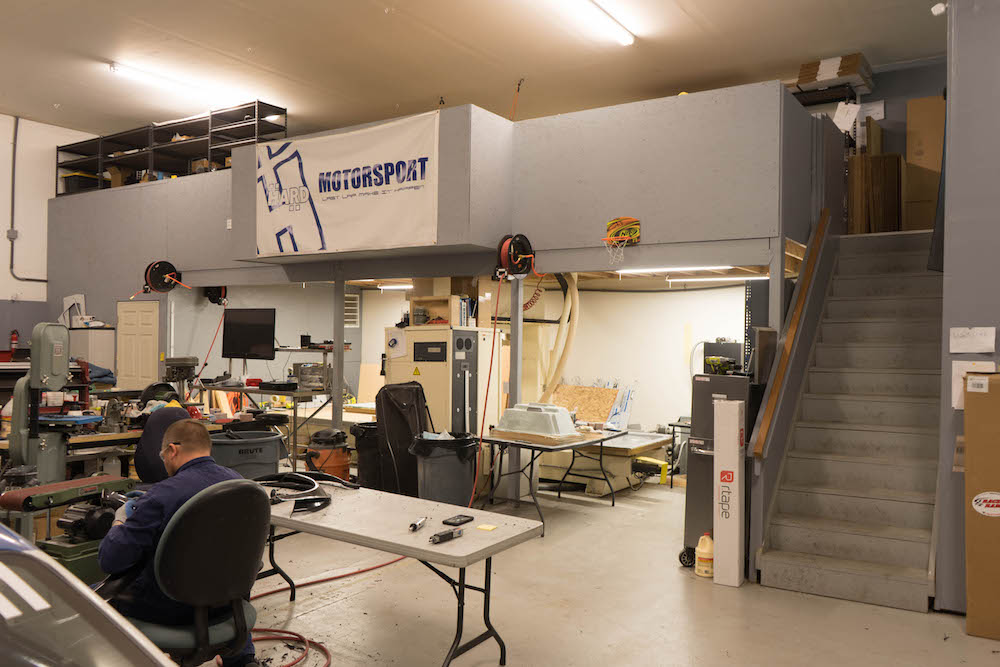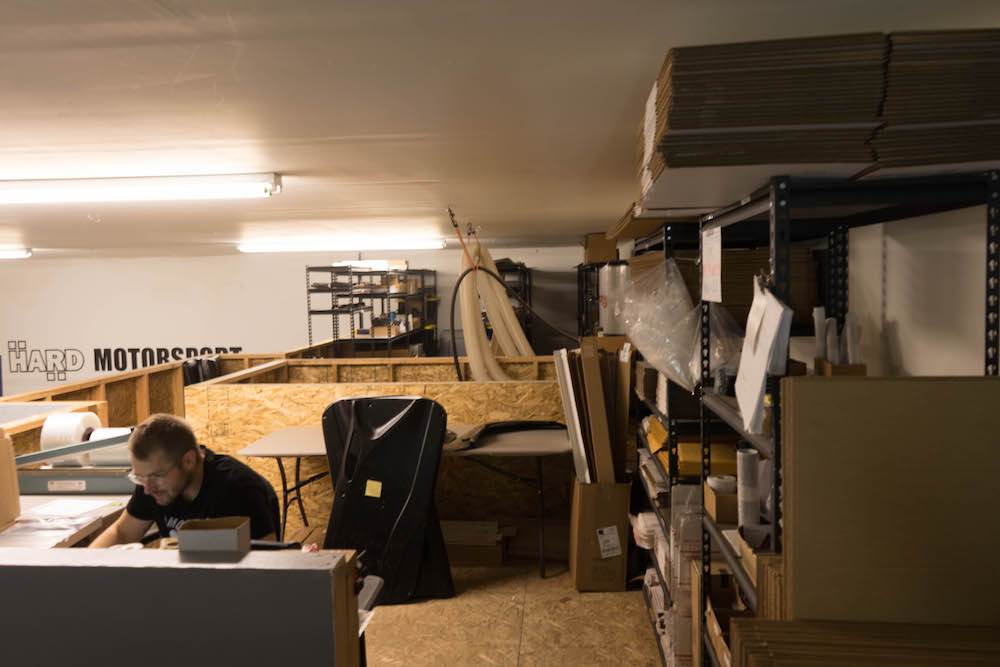 Needless to say, it was once again time to look for more space.
Our newest facility is 10,000 sq ft with space for growth, but needed lots of work to get it fixed up to our liking. We worked after hours and weekends pulling carpet, painting the walls and finishing the floors. The move was challenging considering having to move all of our product, tools and machinery, and the sales offices while still managing to run both companies and getting product manufactured and shipped out to our customers.
Some before shots...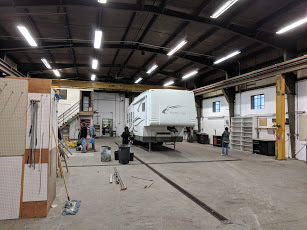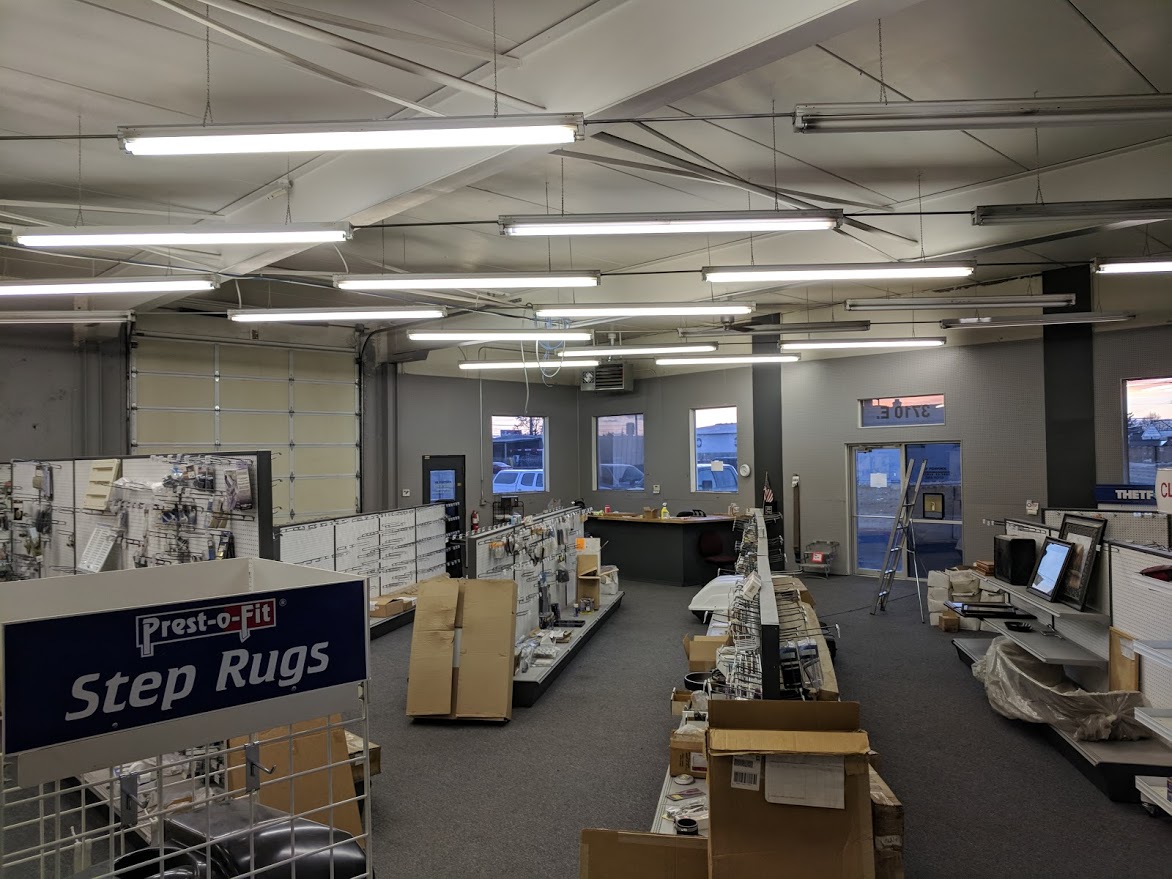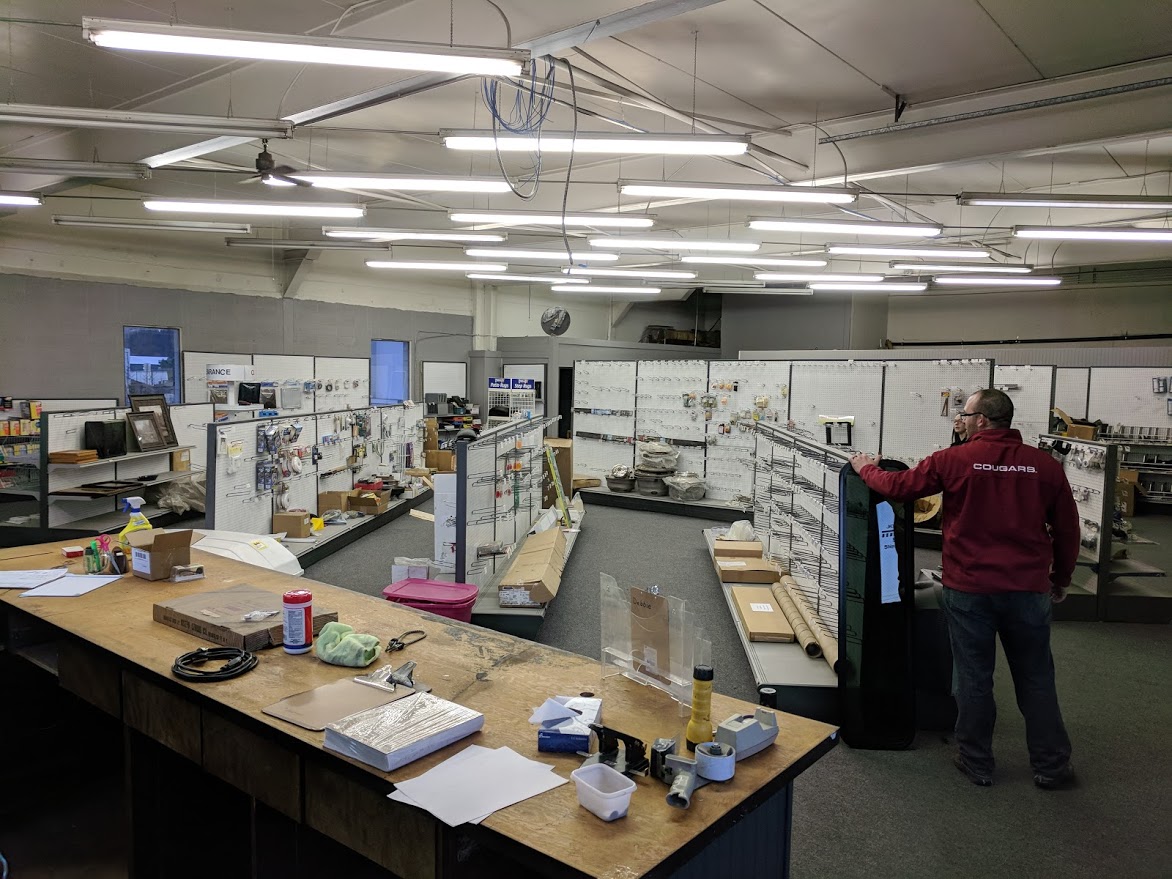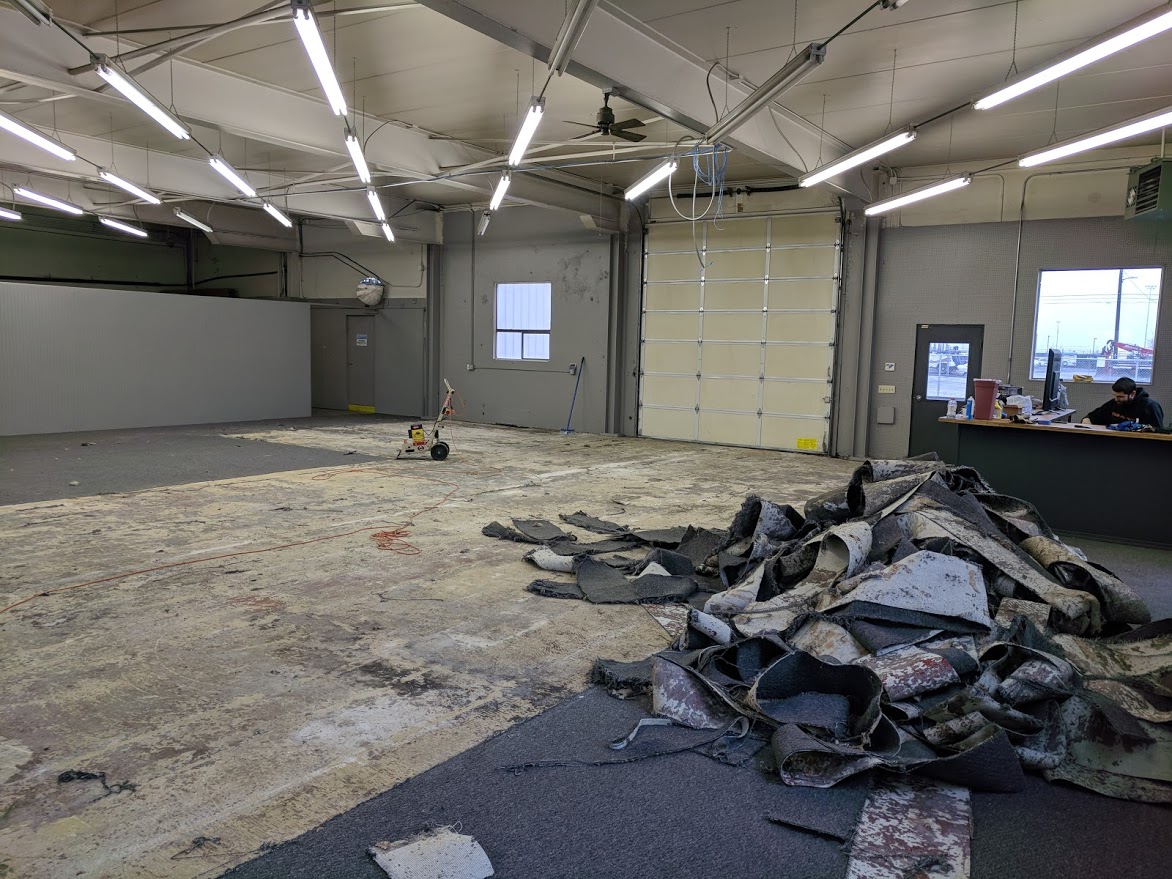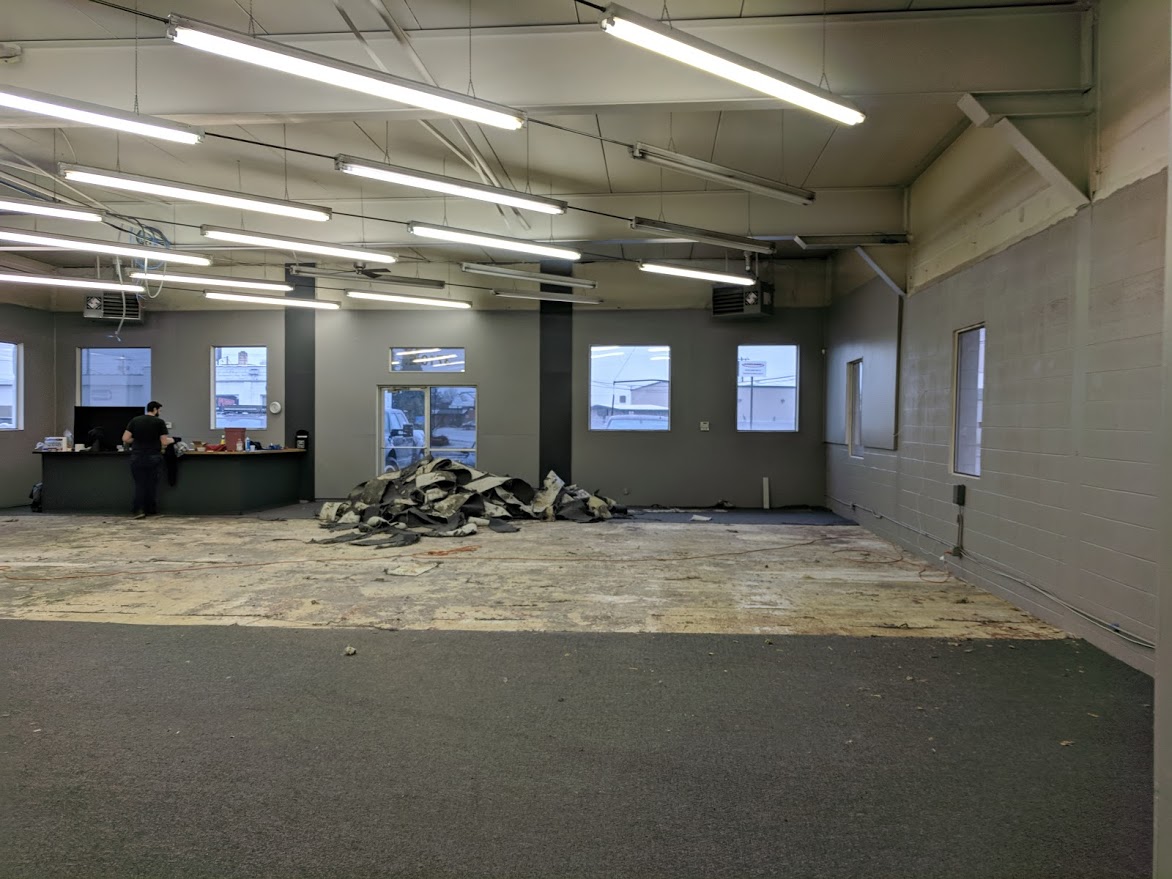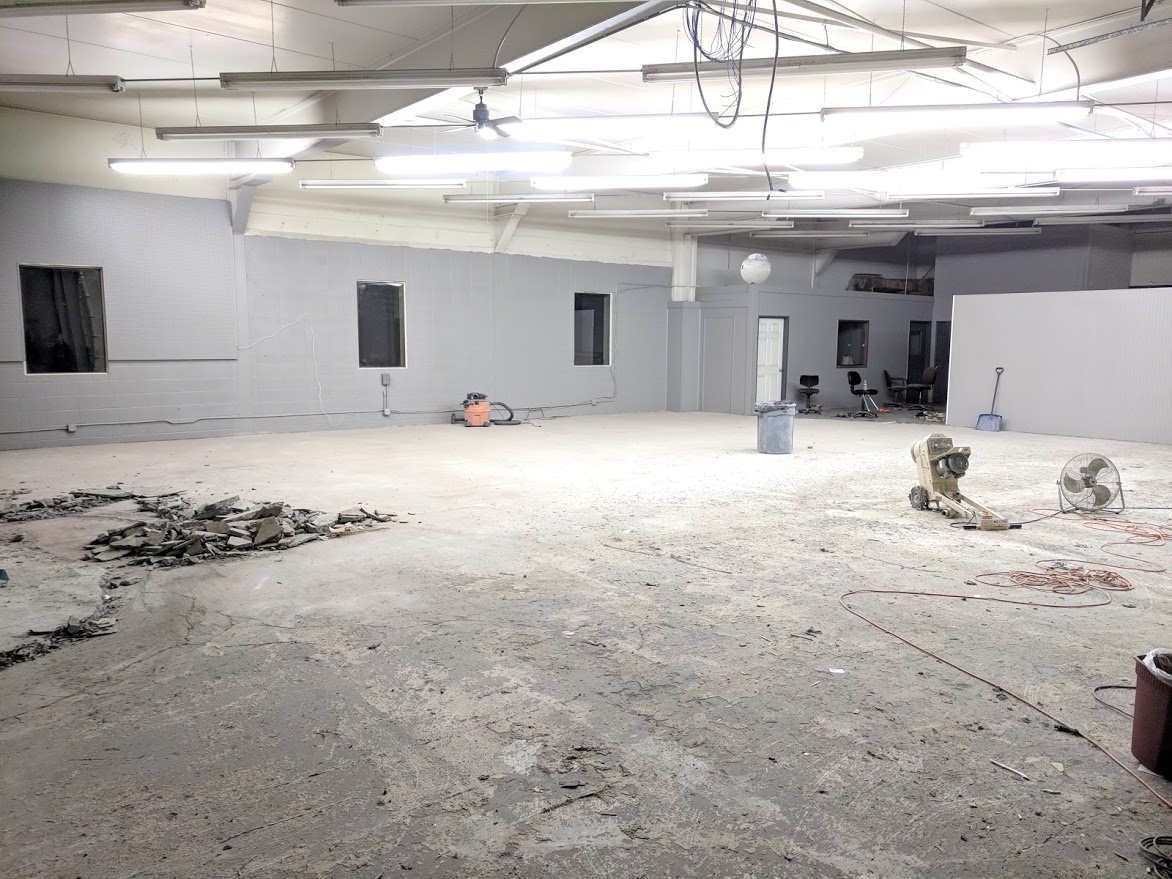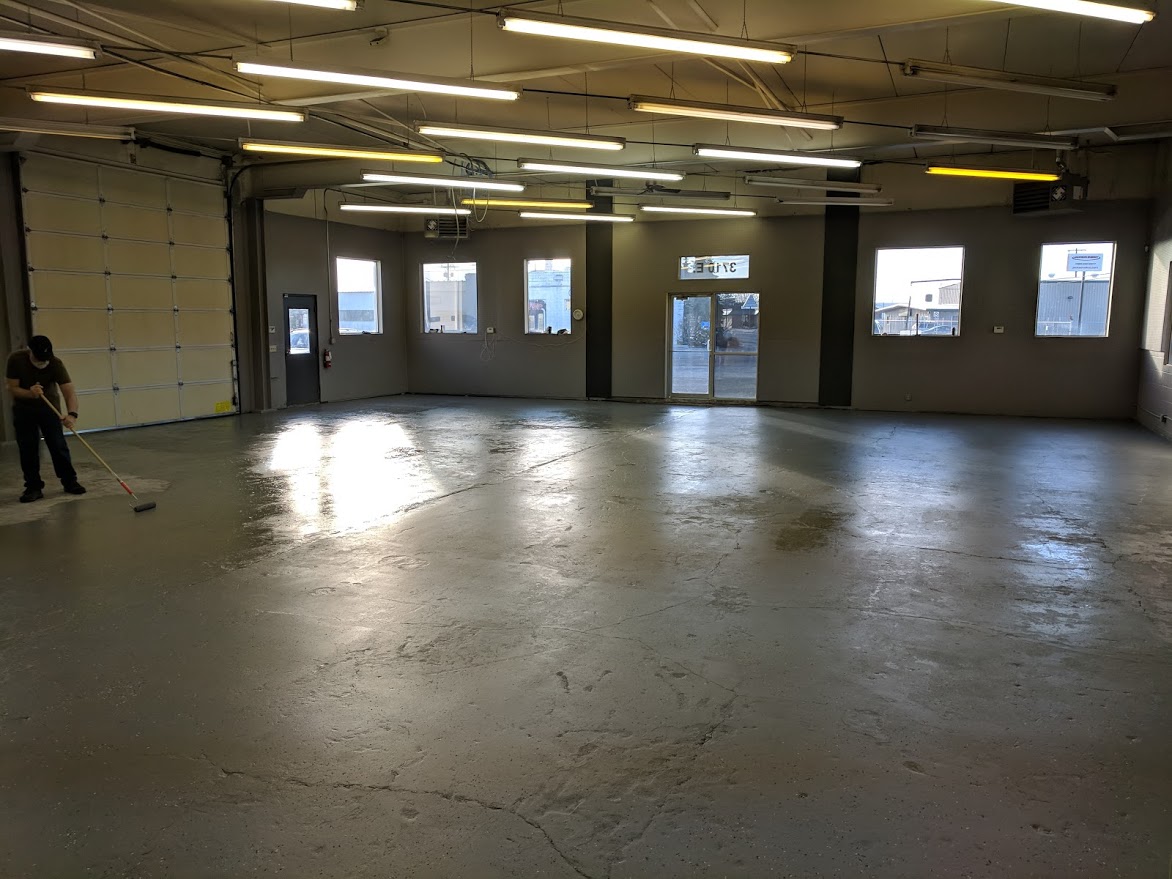 The new shop accommodates nearly everything we do. In a large, well-lit open shop that we dubbed, "The Lab," we now have 2 lifts (soon 3) used for product development, product installation, and light service work. Adjacent to The Lab is a large area used to produce all of our carbon fiber products, the photo studio, a small warehouse full of shelved product, and the main business offices.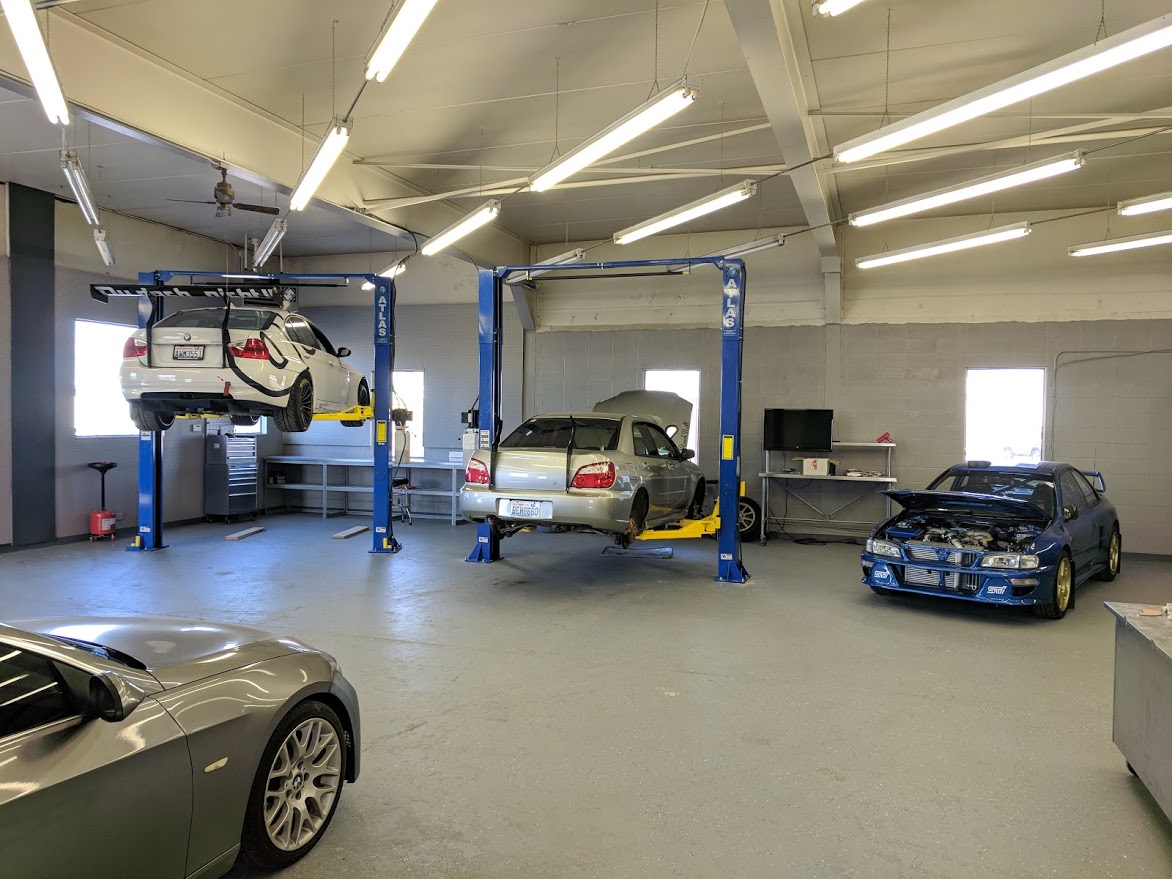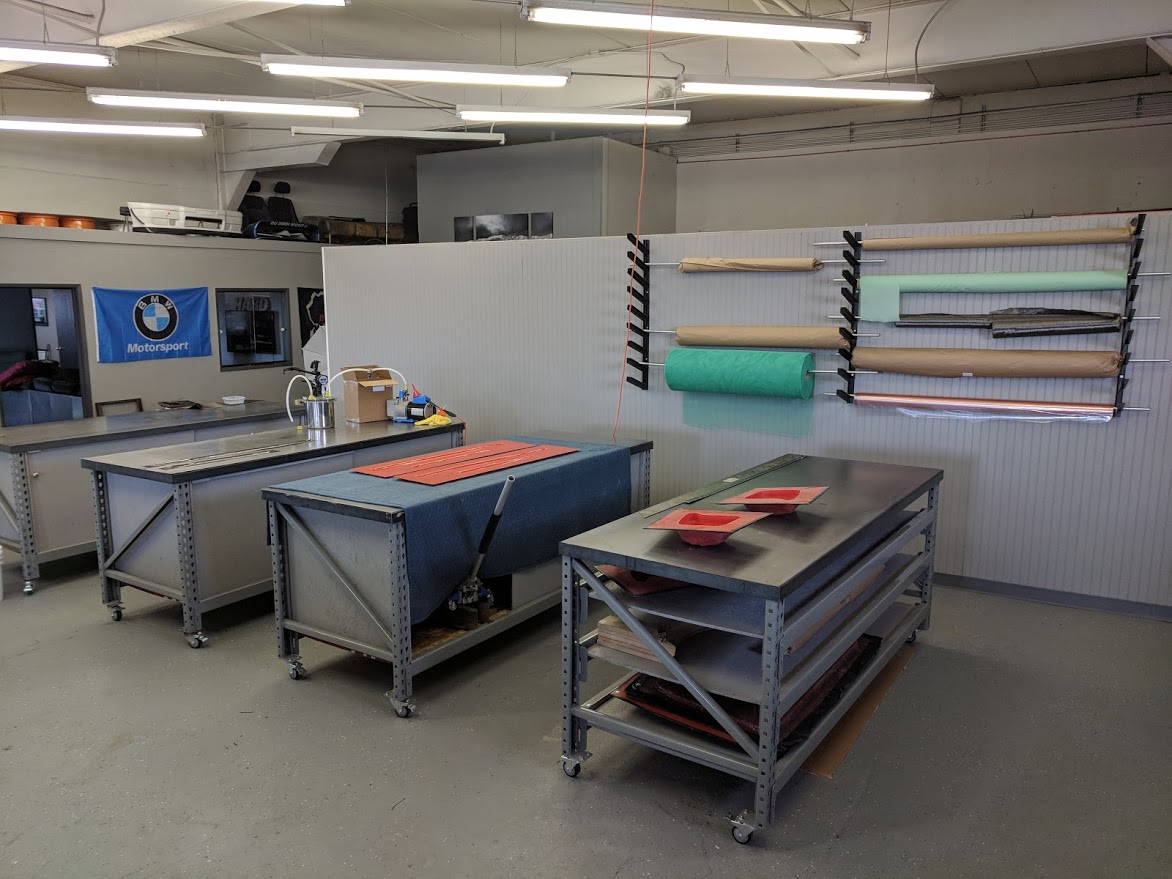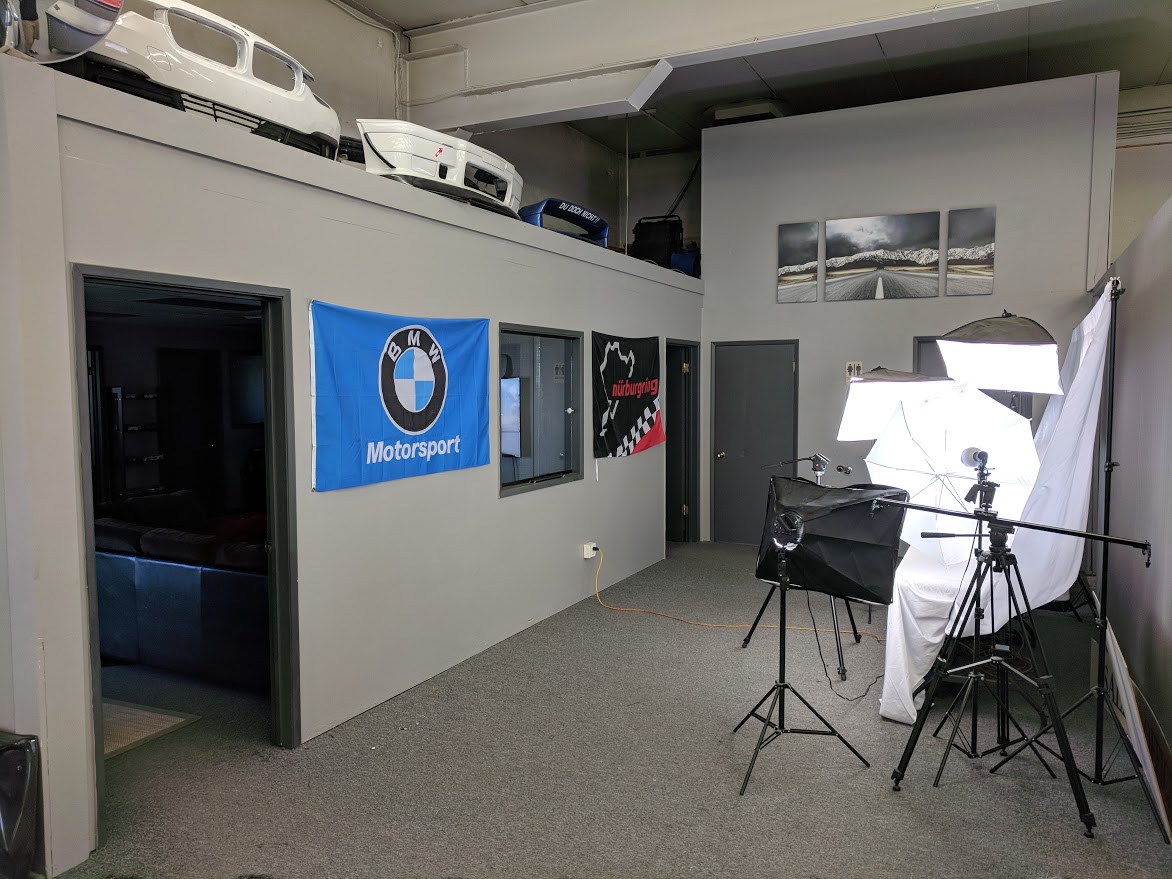 The real work happens in our main production facility where we have our CNC router, brand new thermoforming equipment for forming our popular ABS fenders and interior panels, tools and tables for assembly, and we even set up a legit full-size paint booth for clean finish work and to paint some of our product or even a car.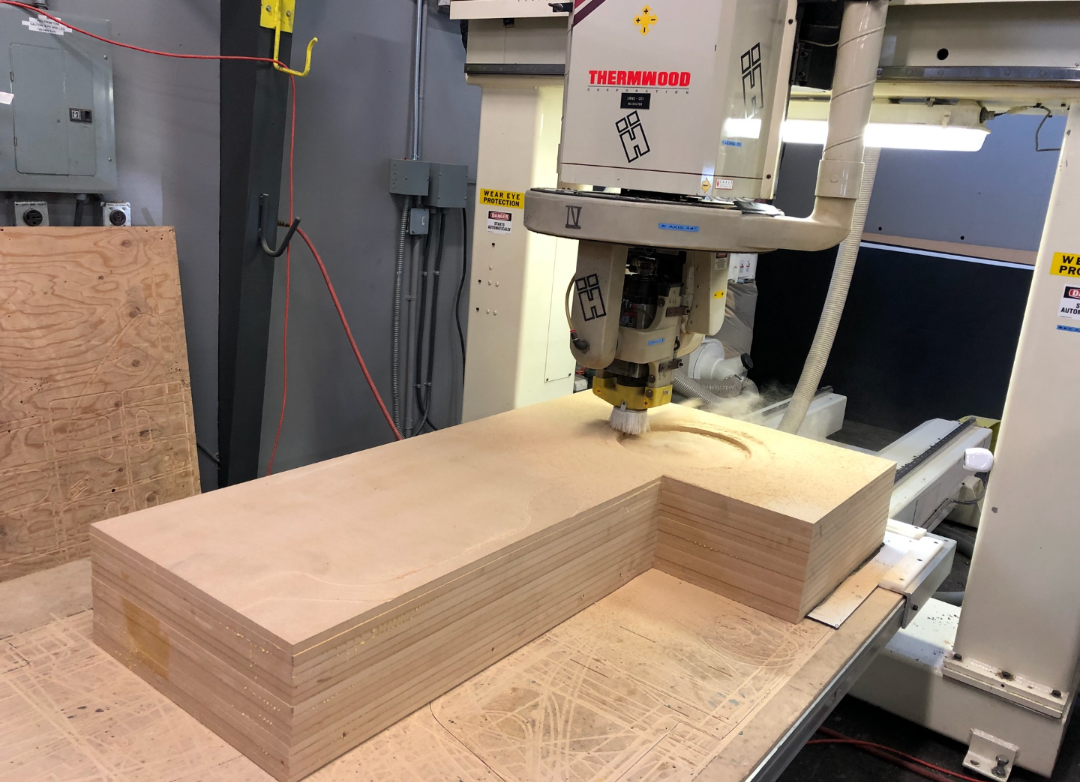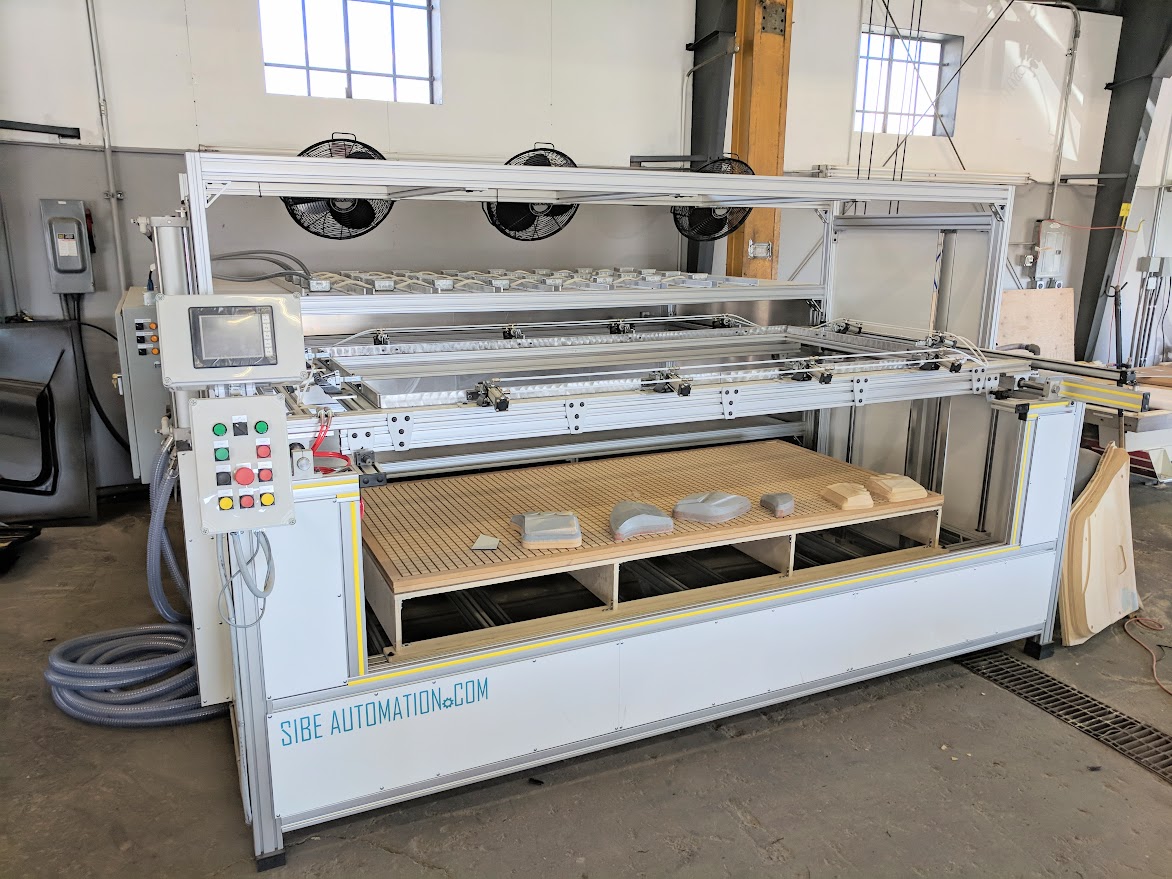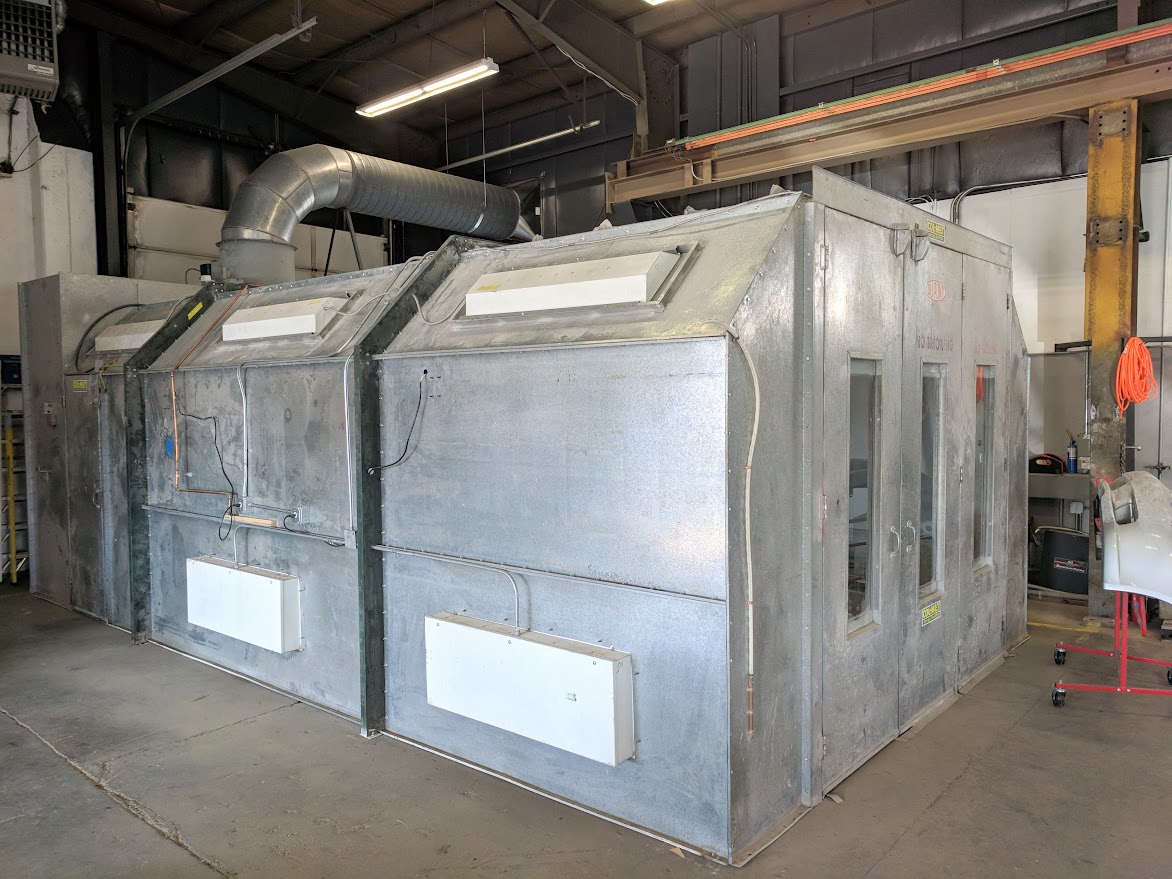 Our walk-in customers enjoy our new lobby which includes a full lounge with viewing area, large screen TVs and a virtual racing simulator, a collection of trophies, awards, and memorabilia and occasionally a pair of wiener dogs, Stu and Nordi.
BEFORE AFTER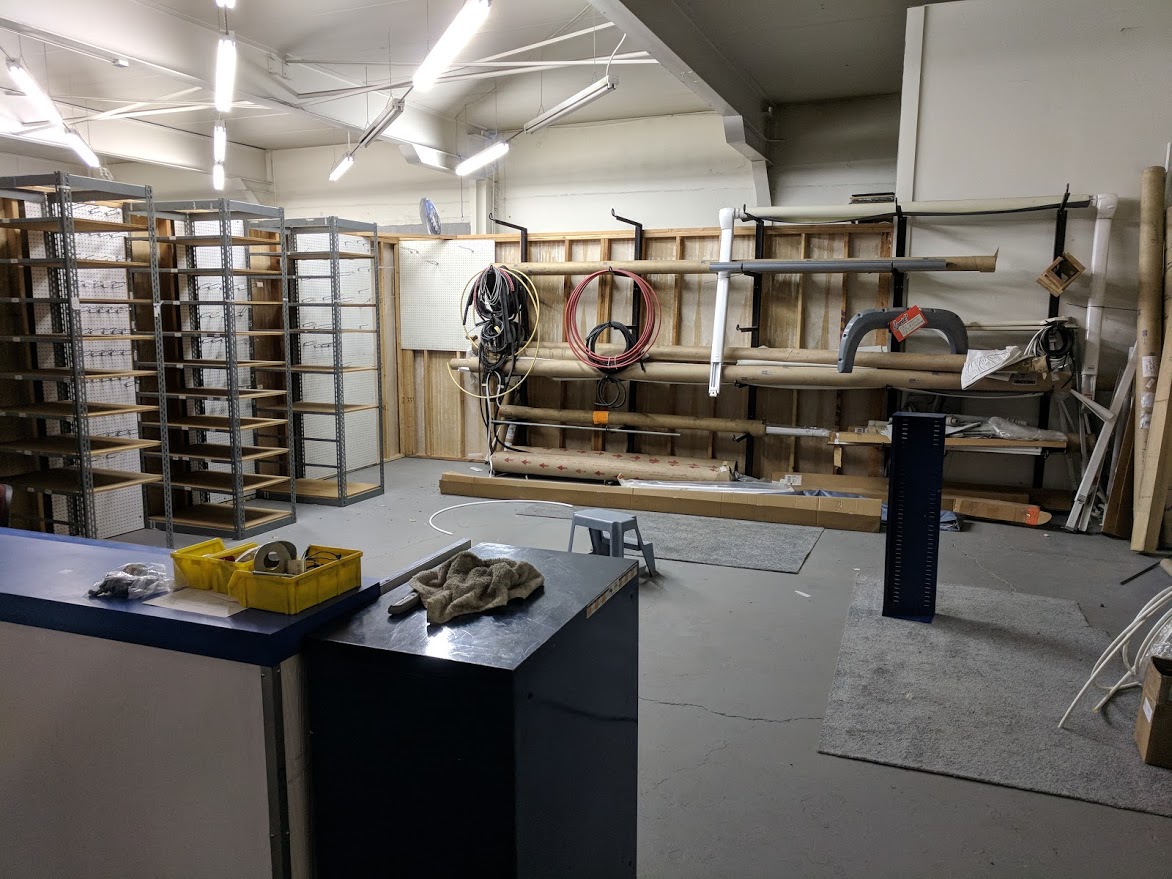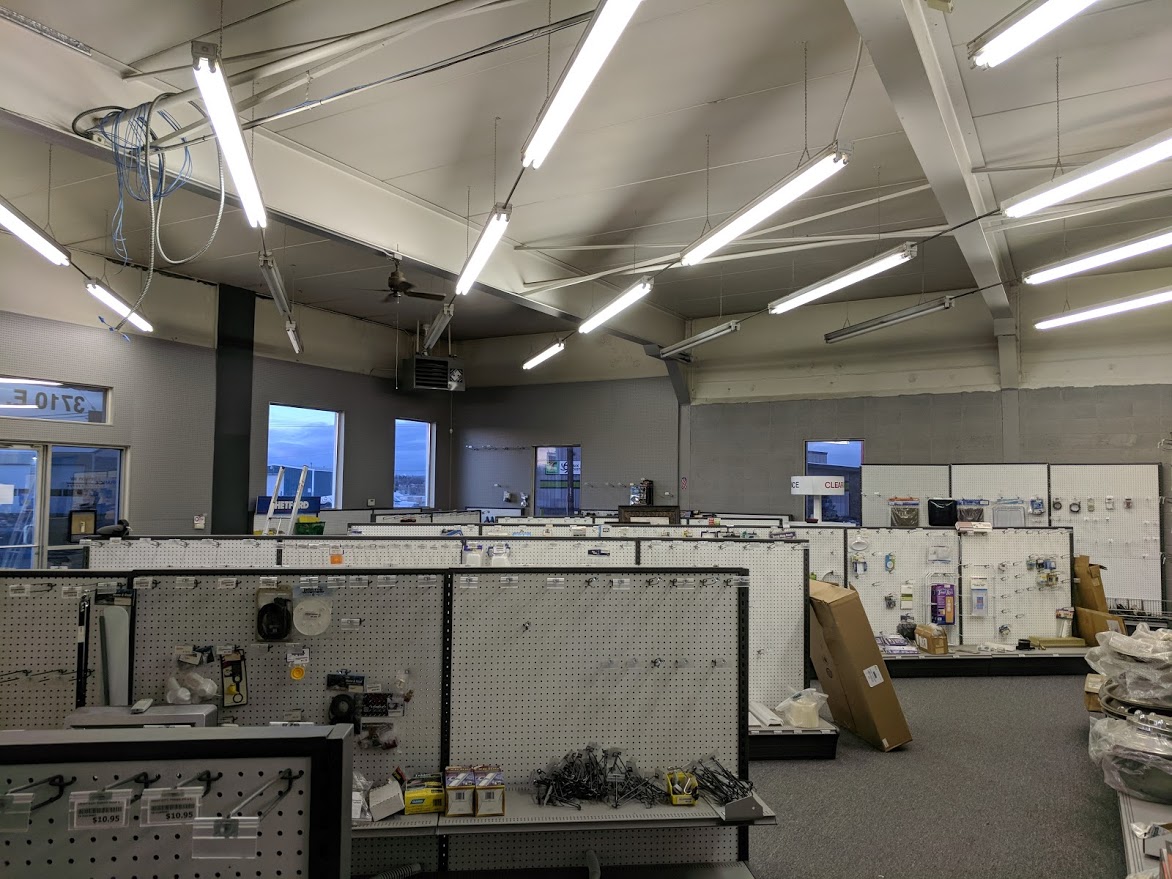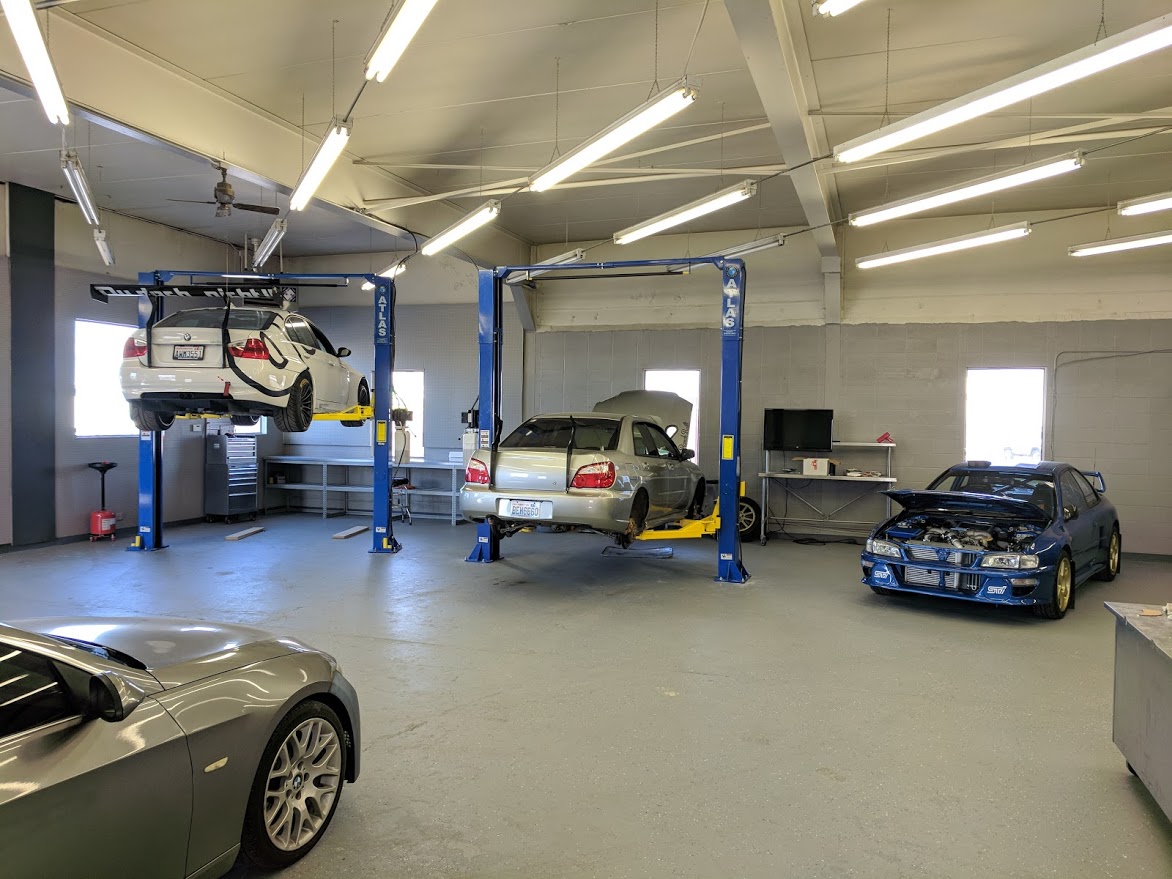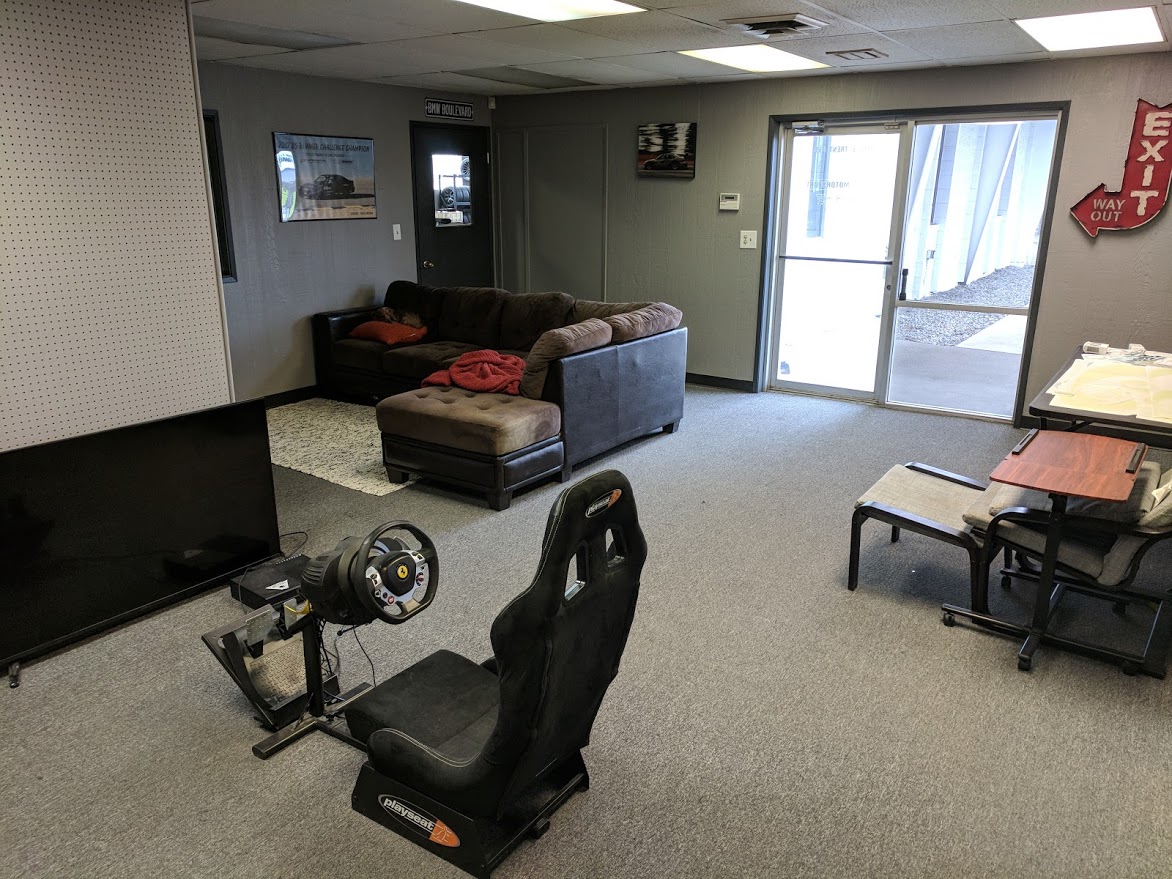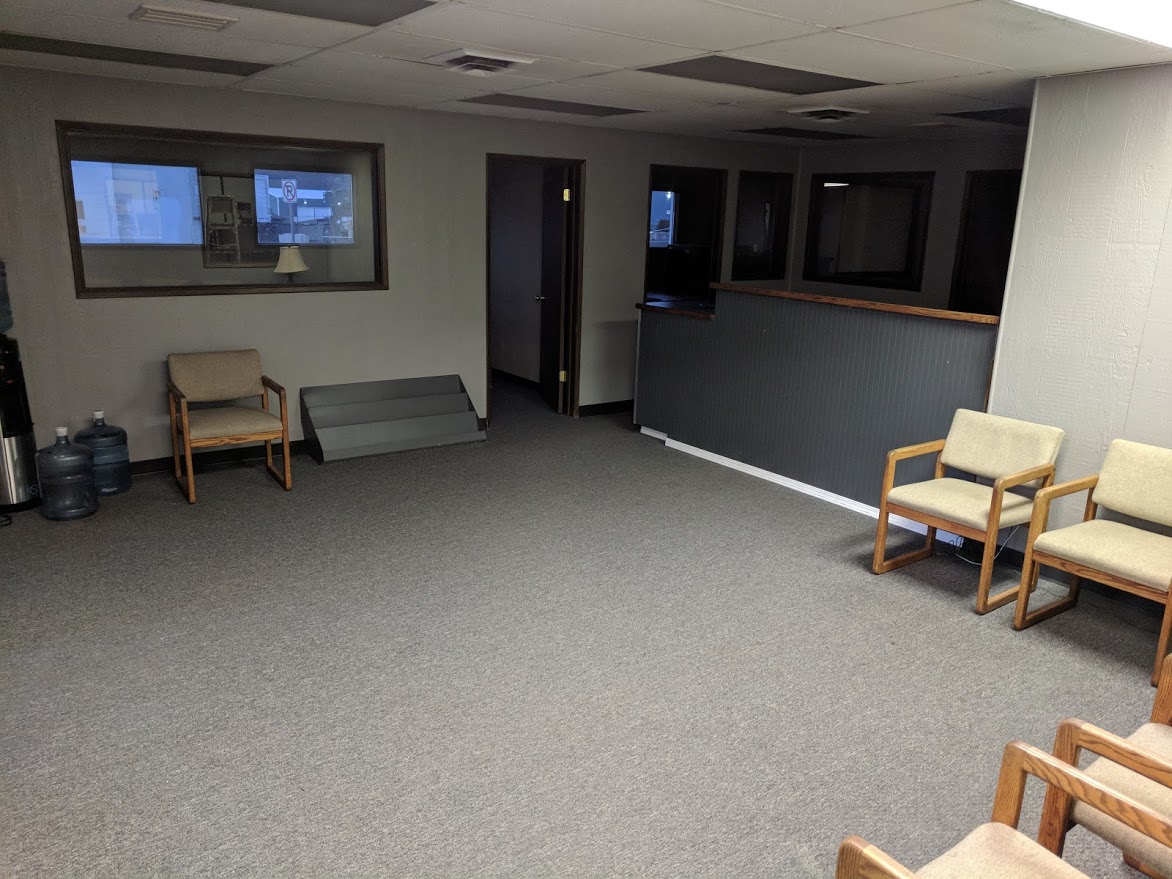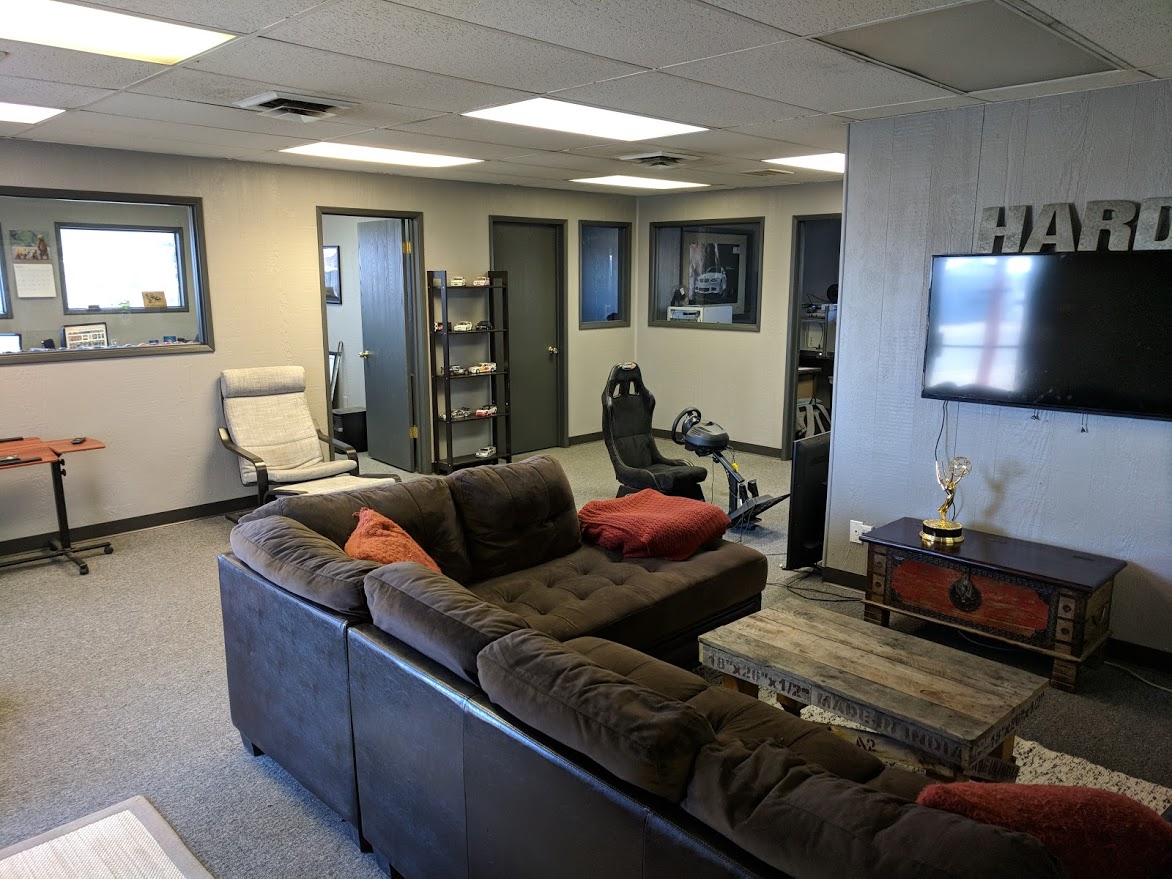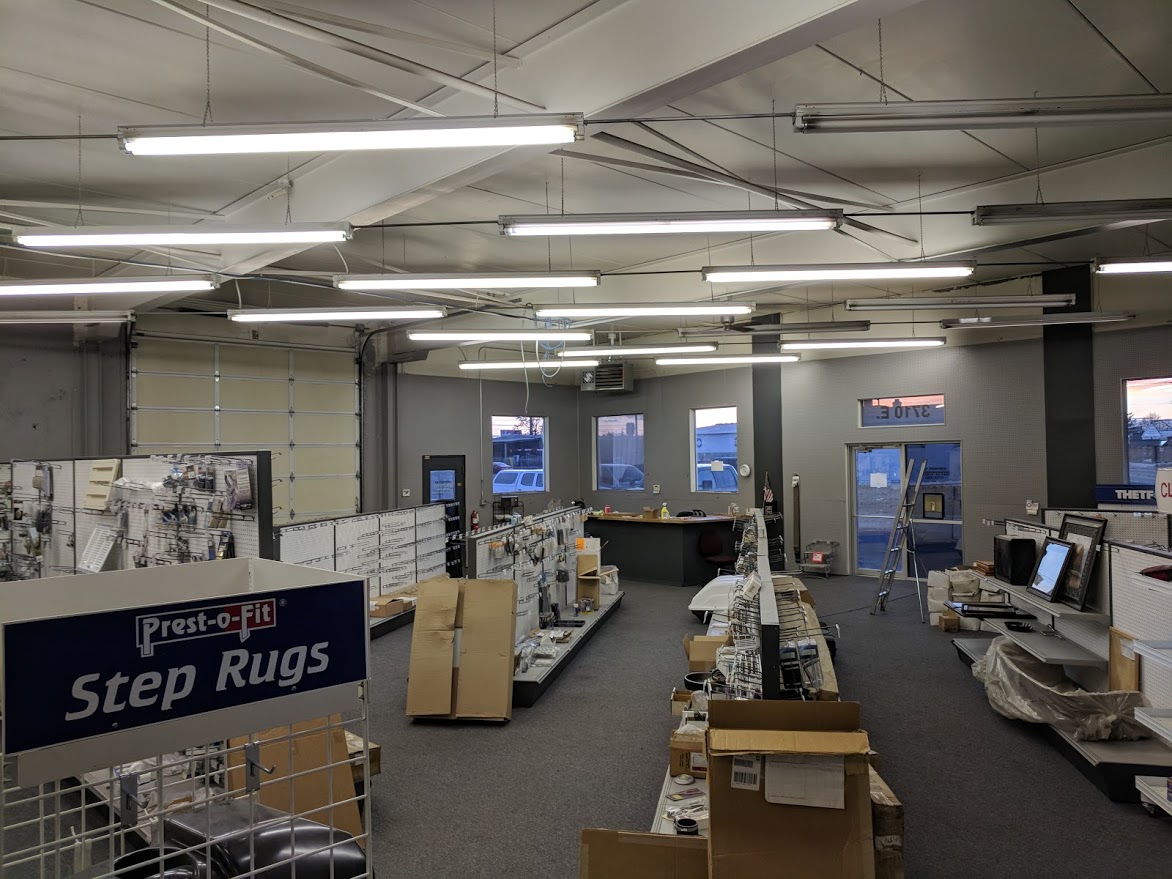 .