Posted by Jordan Shaw on 8th Aug 2018
When you hear HARD Motorsport you probably think Fender Flares right!? We are very well known for the plastics we produce like Fender Flares, Widebody's and much more. But HARD Motorsport has finally expanded into producing our parts in carbon fiber! Yes we are excited to jump into the world of carbon fiber but we are more excited of how we are doing it.
Just about all carbon fiber product on the market these days is made with fiberglass, making it heavy, easily breakable and actually uses less carbon fiber material overall. It probably wont effect you if you have a show car but if you're using it on your race car then its not going to provide you with what your looking for most which is weight savings and strength! Our goal is providing a nice quality part thats light and uses only carbon fiber sheets with zero fiberglass while still keeping the price around other carbon product on the market.
Take our front splitter for example. Our carbon fiber front splitters for E36 and E46 weighs only 6lbs! Most other carbon fiber splitters for the same chassis weigh in anywhere from 12 to 15lbs. That's so much extra weight from using fiberglass that its almost pointless if you're looking to save weight.
We have built a dedicated spot in our new facility just for vacuum infused carbon fiber production. Built 3 custom heated tables with polished surfaces along with some role racks to hold the materials.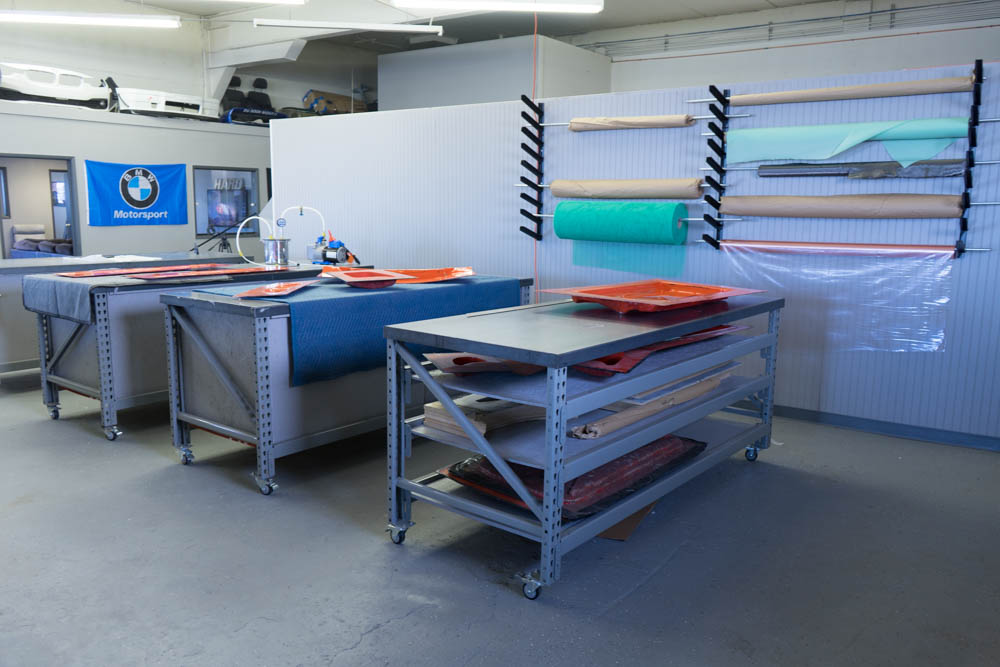 Vacuum infusion, also called resin infusion, is a fabrication technique that uses vacuum pressure to drive resin into a laminate. Dry materials are laid into the mold and the vacuum pressure is applied before resin is introduced. Once a complete vacuum is achieved, resin is forced into the laminate via vacuum tubing. The vacuum infusion process offers a better fiber-to-resin ratio than hand lay-up or vacuum bagging.
We then prep the mold with sealer, sand and buff it to make it as smooth as glass.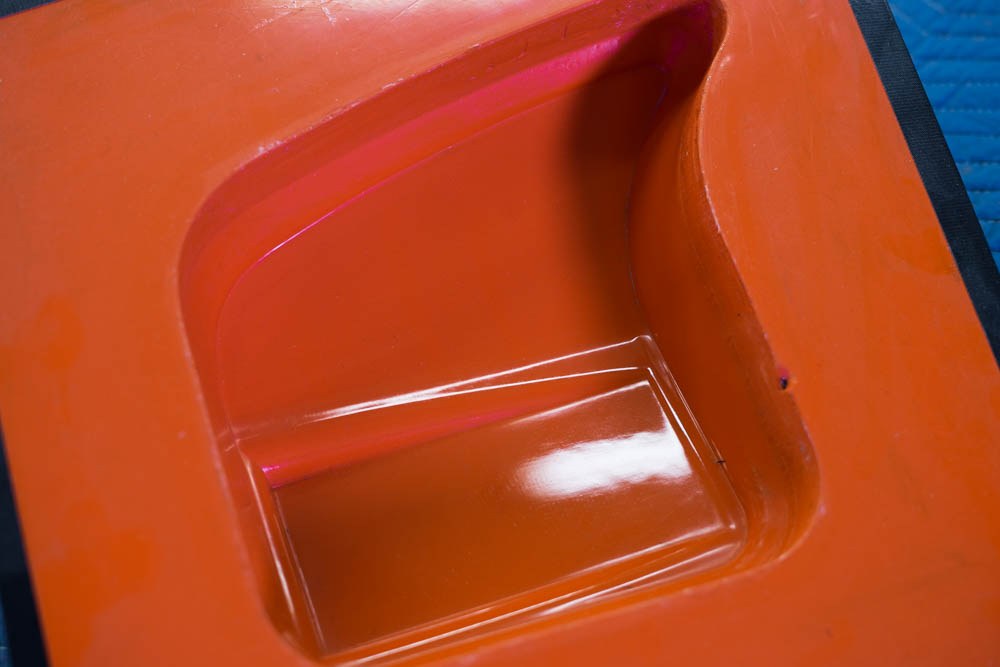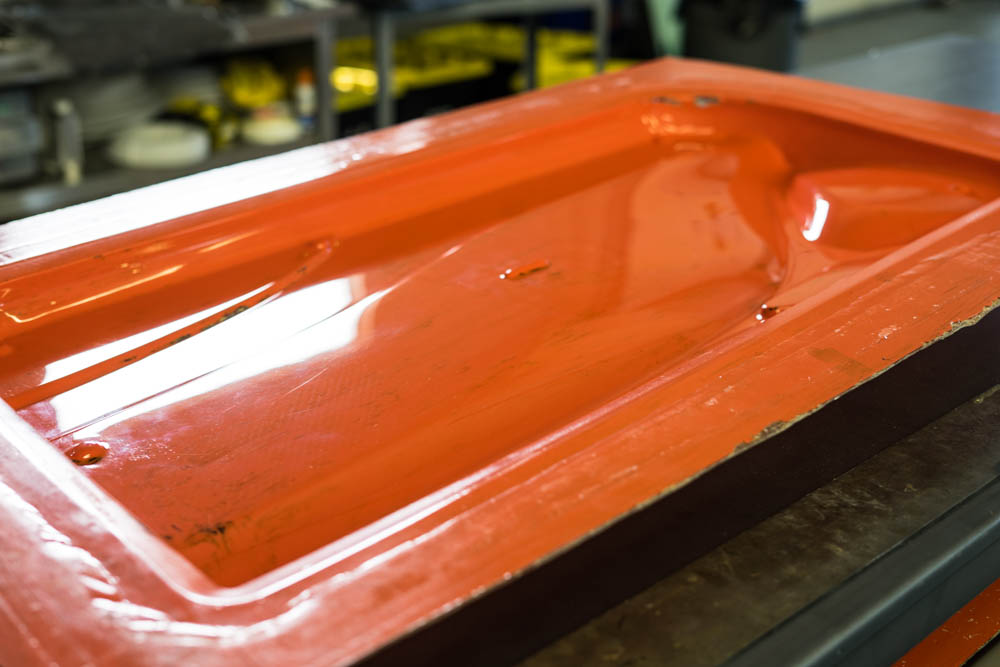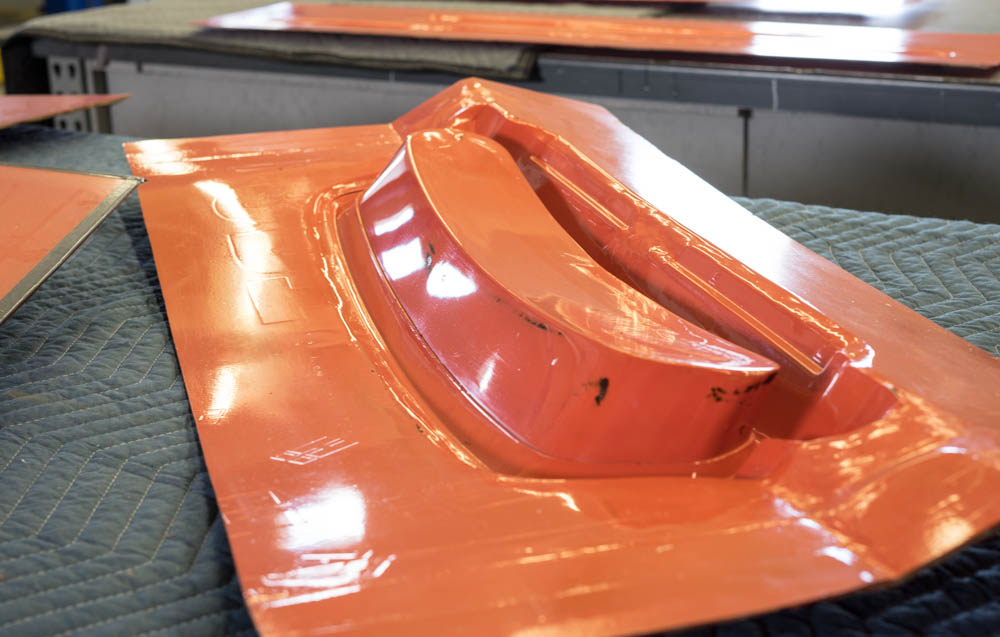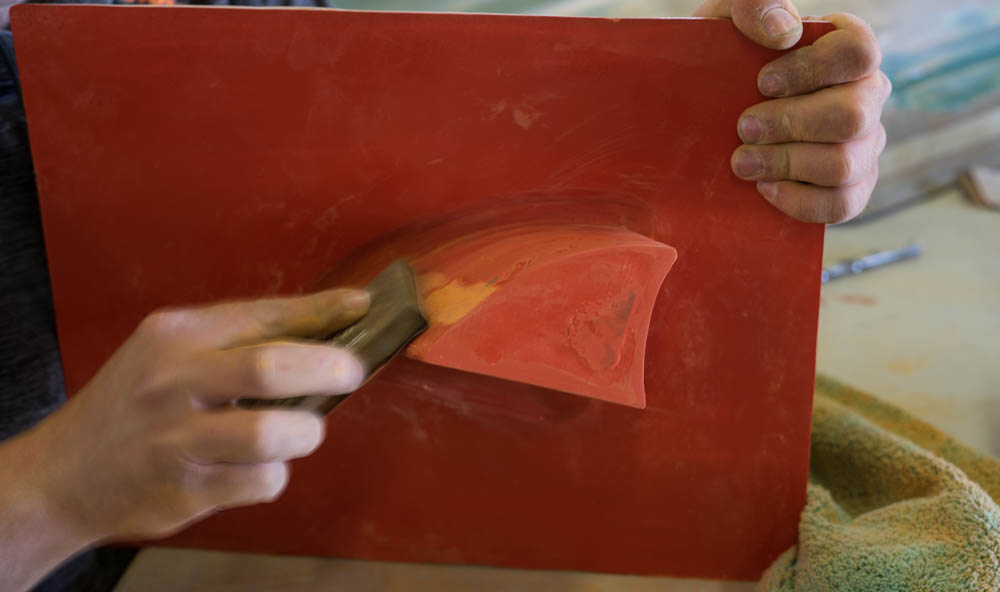 The Vacuum Infusion Process can then begin.
Once the part is popped from the mold it gets trimmed then spray with a high build clear coat to fix any small imperfections then sand it out and add a clear coat or a matte finish.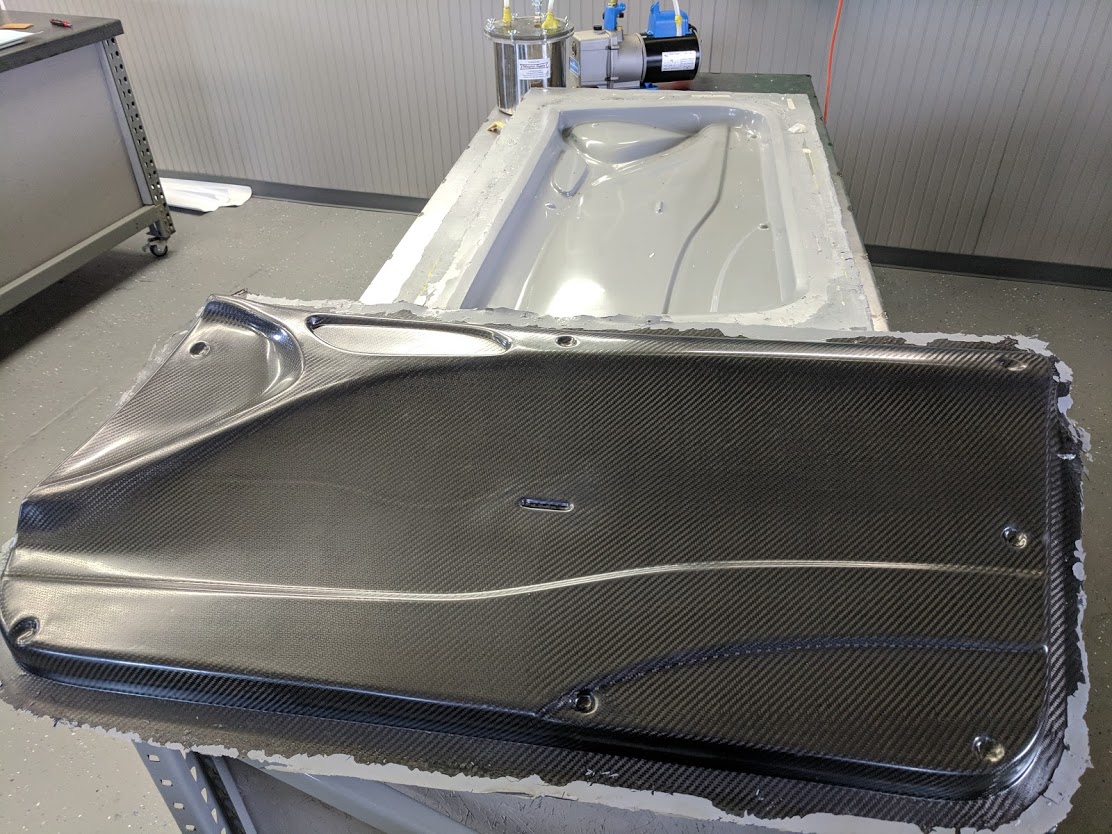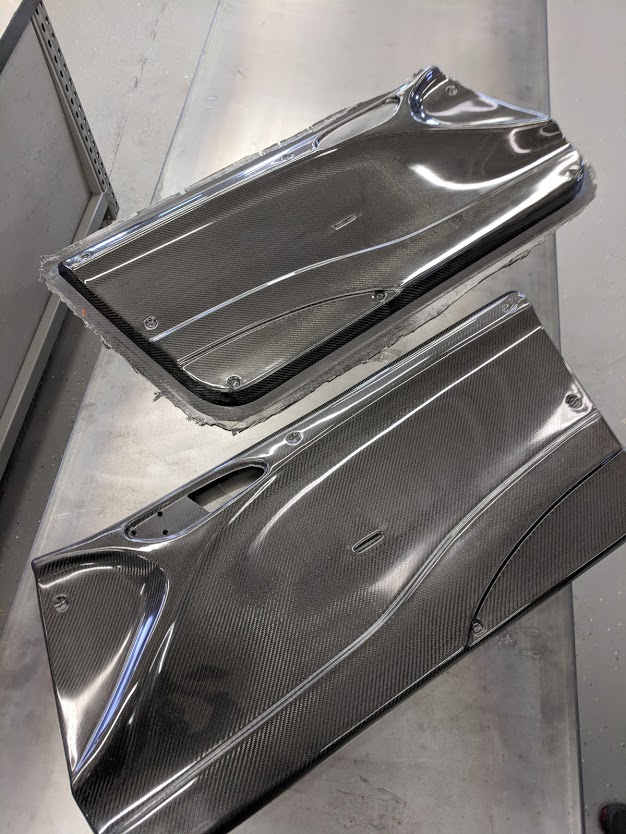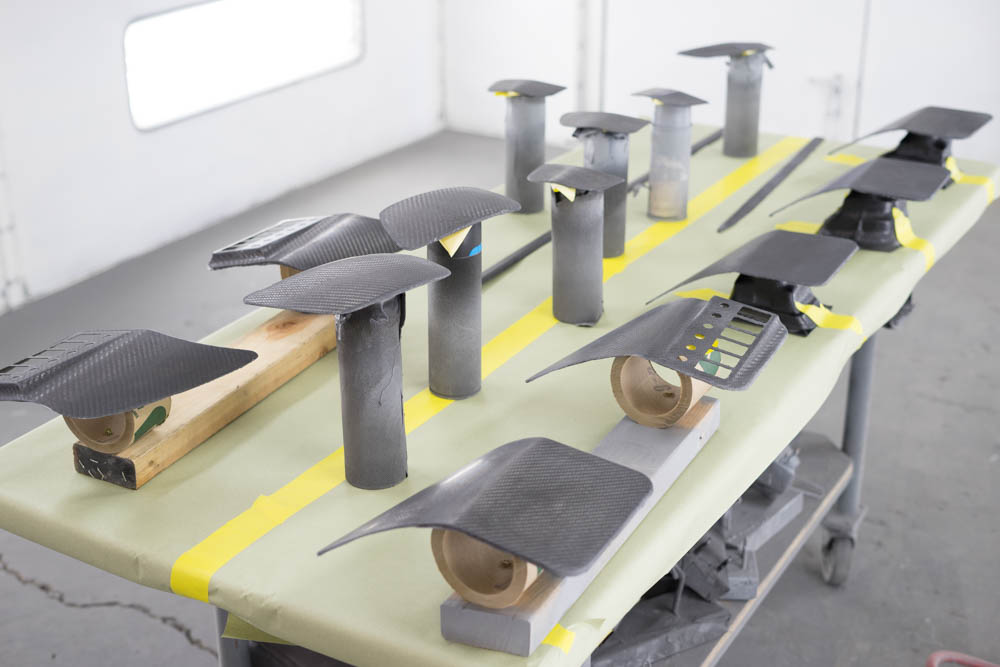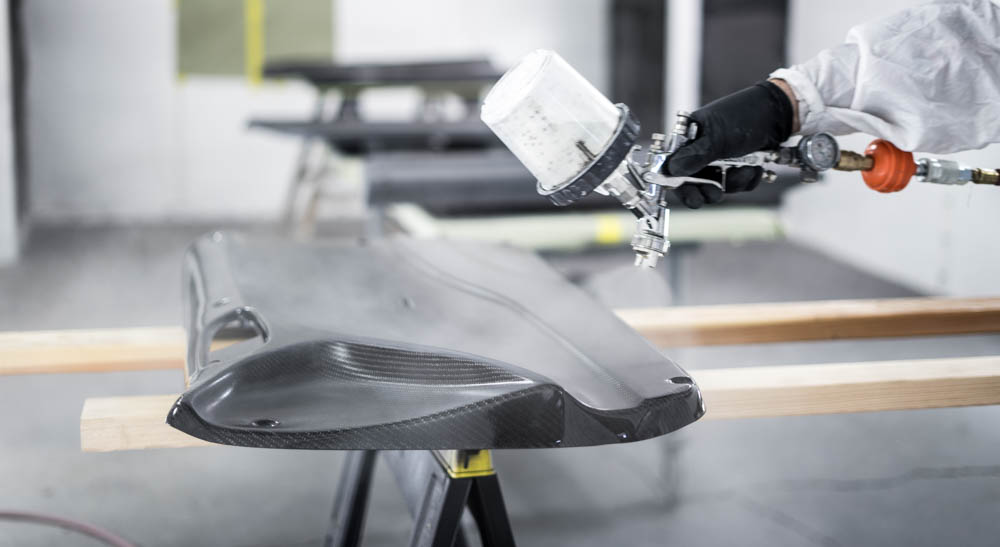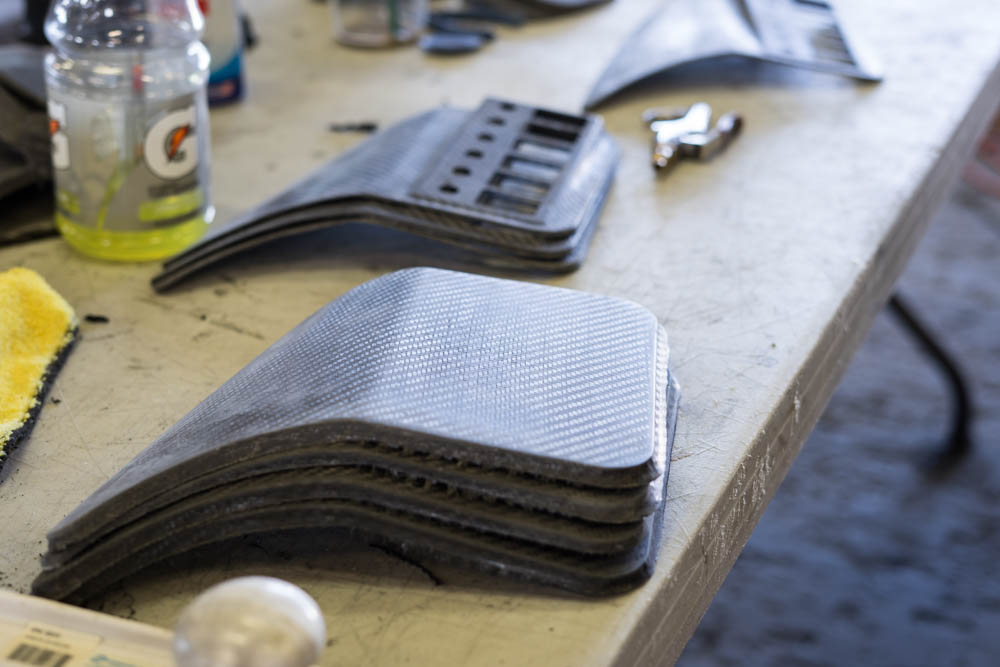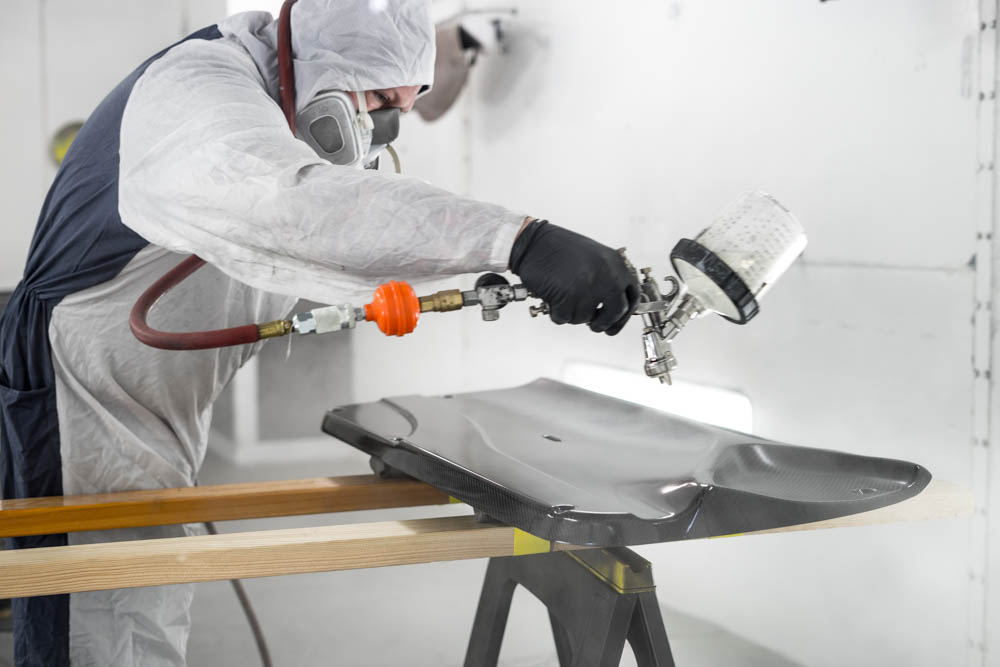 Final Product